Company introduction
DB International is a Netherlands-based global chemical supplier founded in 2005 by David Blazer, who gained experience in chemical trading at CPH BV for more than a decade. Together with his partners in China and Eastern Europe DB International is providing top-quality raw materials and intermediates for functional and specialty chemicals. All materials are produced exclusively in modern installations using cutting-edge technology.
Unlike many of our competitors we focus on partners that are led by Western management, some of whom have their principal offices in the United States with manufacturing in China.
Our skill and know-how provide us with the ability to develop high quality, custom-made solutions to cater for every requirement in product development, manufacturing, sourcing and distribution.
We have storage facilities in the US, China and Europe, which means we can supply when and where you need it, ensure steady production supply and consistent quality.
At DB International we are constantly striving for excellence. Our many years of experience in the industry mean we can offer the highest level of expertise to our customers. From us you can expect consistent quality, on-time delivery, efficient service and the most competitive rates. These are our trademarks and the reason for our excellent reputation in the field.
Strategic partners
DB International has a strategic partnerships with Achiewell Inc and De Monchy International to strengthen customer service capabilities.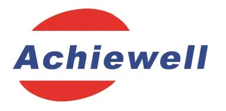 Achiewell, LLC is a company located outside of Philadelphia, PA. We supply Epoxy Functional Monomers, Specialty Epoxy Resins, Surfactants, Silane Coupling Agents, and Specialty Amines. In addition to the coating market, we serve the Personal Care, Adhesive, Lubricant, Agrochemical, Fragrance, and Household Industrial & Institutional markets. We have warehousing in Chicago and proven on-time delivery.
We work with customers to Custom Manufacture products to prevent a single source position on specialty chemicals. We continue to exceed customer expectations for over a decade. Our experience has taught us the importance of quality and consistency. Our executive staff has a cumulative combined total of more than 80 years in the Chemical industry having worked for companies such as Rohm and Haas and Union Carbide (now part of Dow Chemical), PPG, Henkel, and BASF. Our manufacturing partners comply with the ISO standards and have been audited and approved by some of America's largest companies (some from within the top Fortune 500).
Our goal is to supply the high-quality products you need to maintain your business. At Achiewell, we value our customer relationships and strive for long-term partnerships to develop and grow our joint businesses.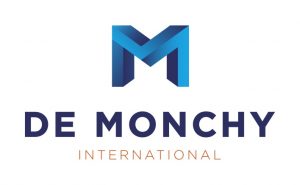 De Monchy International is your market consultant and distributor. We are the link between leading product manufacturers and industrial processors. Our calling card? Quality: we supply high-quality products and we provide both our customers and our suppliers with valuable information about the market. We focus on four carefully selected segments: Coatings, Adhesives, Thermoplastics and Waxes. You too can benefit from our specialist expertise and optimised commercial, technical and logistics services.